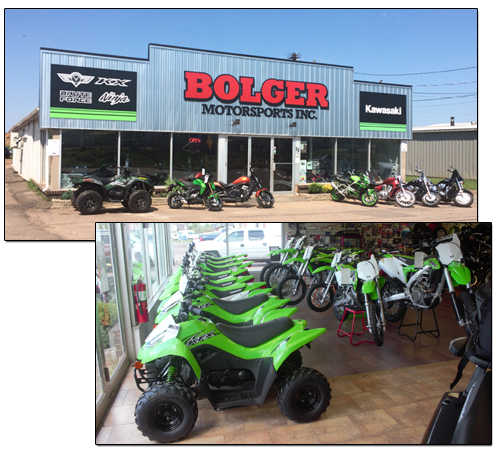 Welcome to Our Site.
Bolger Motorsports is a new shop conveniently located at 51 Fourth St in the West Royalty Industrial Park. We are a new shop but we bring many years of experience in the motorsports industry. We would like to welcome all riders to stop in and check us out.

We are a shop that would like to offer parts, service and sales support to all makes, years and models of the motorsports product you like to ride.




Location

22 Exhibition Drive
Charlottetown, PE
C1A 5Z5
Ph: (902) 892-5400
Fax: (902) 892-5401




Hours

Mon - Fri
Sat
Sun
9:00am - 5:30pm
9:00am - 1:00pm
Closed